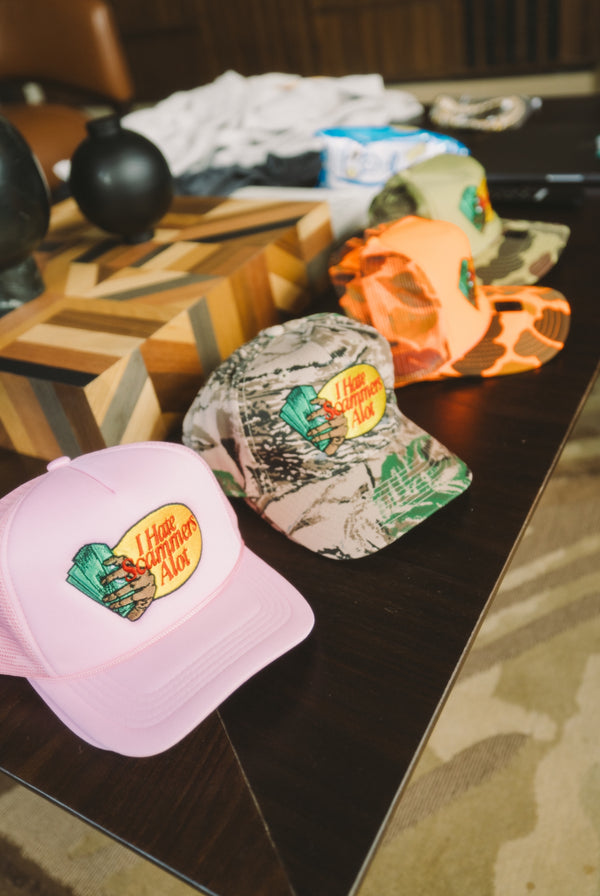 I Hate Scammers Alot Trucker Camo
Unveiling the "I Hate Scammers Alot" Trucker Hat - a bold declaration against deceit and a tribute to genuine interactions. Perfect for those who believe in authenticity, transparency, and a scam-free world.
Features:
Top-notch Quality: Made from materials chosen for durability and comfort, ensuring that the hat maintains its form and appeal.
Statement Design: Featuring the prominent "I Hate Scammers Alot" message, it's a clear stance against dishonesty.
Breathable Mesh Back: Designed to offer optimal ventilation, keeping you cool regardless of the weather.
Customizable Fit: Comes with an adjustable snap closure to suit various head shapes and sizes.
Multifunctional: Suitable for any occasion, be it a drive, a meet-up with friends, or just a statement against scams in your daily life.
Stand against deceit and wear your values with pride! The "I Hate Scammers Alot" trucker hat isn't just an accessory, it's a message to the world.